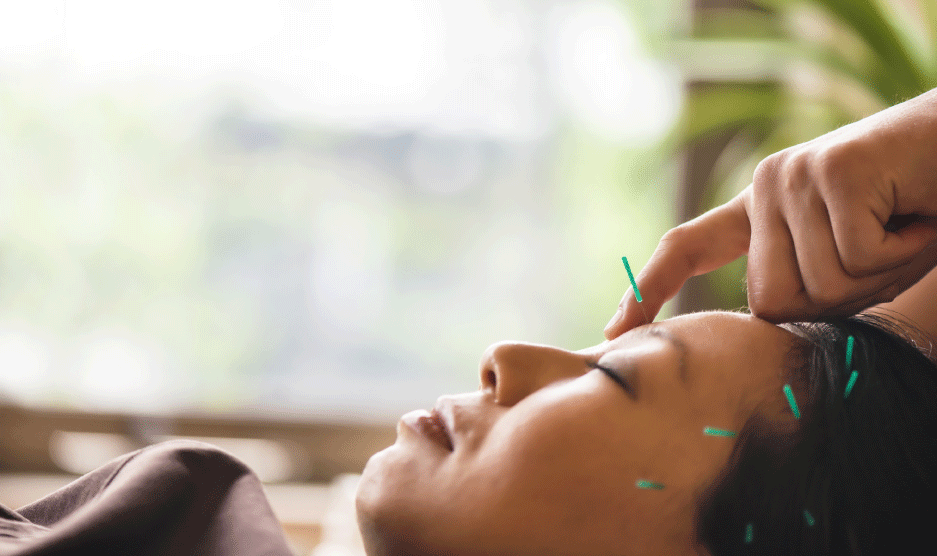 Services
Cosmetic Acupuncture
Cosmetic acupuncture uses very fine, single-use specialist needles which are inserted into the dermis (or lower layer of the skin). The Acupuncture facelift, also known as facial rejuvenation works by naturally tightening the collagen fibres below the skin, so that when the dermis becomes the epidermis (or upper layer of the skin), the skin will be tighter and so the Cosmetic Acupuncture gives the appearance of a younger skin.
Previous patients have said that their skin feels tighter, and that they have noticed fine lines are less and they see more of a glow to their skin. Most courses of cosmetic acupuncture treatment involve 10 or more sessions, as well as additional sessions for maintenance of results.
In 2012 The British Medical Journal published an article about Cosmetic Acupuncture to enhance facial skin appearance. The preliminary results suggested that cosmetic acupuncture increased the water and oil content of facial skin in a female participant whose water content and oil content were lower before receiving acupuncture than those of the mean values of women of the same age. Acupuncture might therefore contribute to enhancing the appearance of the skin. The Research Team are currently preparing a larger-scale study to verify these findings.
Initial facial consultation, Deluxe Gold Needle Facial and face massage £125 for 55 minutes (includes a face massage), £75 per treatment thereafter (55 minutes).